---
About Ellen
Ellen Knapp is a consultant, licensed professional counselor, and teacher specializing in the care of elders.
With nearly 25 years of professional experience serving older people and their families, Ellen
Serves individual elders as a counselor
Guides caregivers and caregiver managers as a consultant
Helps families meet in-home care needs for their loved ones
Provides referrals for additional professional help locally and nationally
A contemplative therapist, Ellen is trained to actively listen to and advise others in a relaxed yet attentive manner, and the capacity to be present in this way is an essential aspect of her work. In Ellen's experience, whether as a skilled companion or a psychotherapist, when you bring this disposition into a relationship with older people their best qualities of kind and heart come through.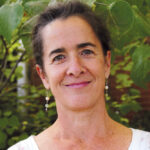 "I love this work and continuously learn from each person and in every situation. I am grateful for the opportunity to guide people and families during transitional times and beyond. I love giving back to older people, who have given all their lives". – Ellen Knapp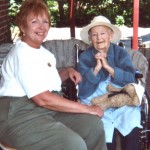 Initial Consultation
Free of charge, an initial 15- minute phone conversation gives you an opportunity to assess her skillset and personally get a sense of the working relationship that could be developed.