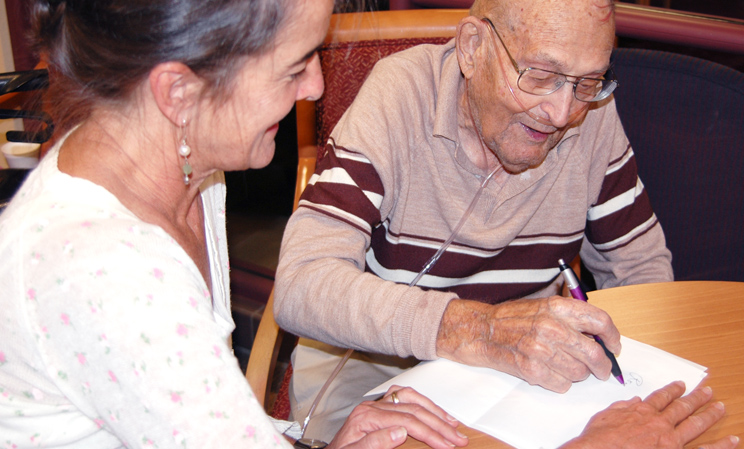 With each of the following activities, the goal is to do them with the client in a way that encourages him or her to stay engaged and cognitively stimulated in a meaningful way.
Menu planning, meal preparation, cleanup and shopping
House keeping
Physical activities
Social outings
Guidance with living wills and advance directives
One of the great needs in old age is intimacy. For many family members, having enough time to devote to their elders can be stressful. Younger people have different pacing than elderly people, for whom daily activities take more time.
Further, the shift in roles for family members can feel challenging – shifting from being a family of independent people, to a phase where the elderly now need lots more tending and support.
I offer time to the family, to meet and join with the elder, so they are not so alone. Collaboration with the elderly is crucial; rather than taking over various tasks, which can accelerate cognitive and social loss, we work together.
Often older people let things accumulate and pile up  – physically as well as psychologically, at times leaving them feeling overwhelmed. There can be increased challenge for them in organizing their days, making doctors appointments, doing laundry, filling the bird feeders and so on.
In befriending older people as individuals, and becoming allies in ways that are unique for each person and family, we can work toward their feeling more complete, more whole. The activities that form each day can be approached more as ways to be in healthy relationship rather than simply tackling practical tasks, and yet those tasks are exactly where we meet and join.